You can customize your Admin Theme by choosing a color, contrast, and layout that works best for you. From your Unified Admin, go to Account>Admin Theme.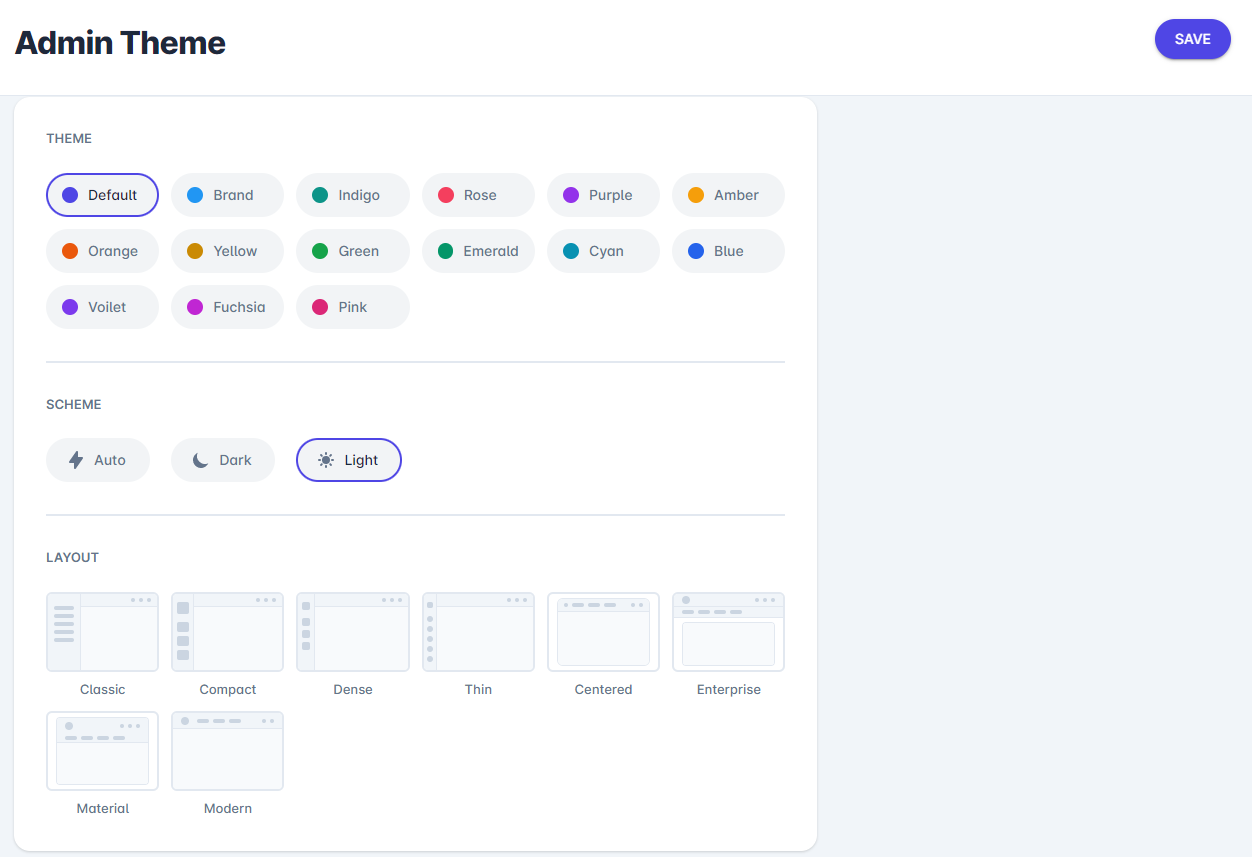 To change the accent color, go to the Theme section and choose from the colors listed.
To change the contrast of the screen, go to the Scheme section. Choose from either Light, Dark, or Auto.
To change the layout, go to the Layout section and choose from the different options.
Click the Save button in the top right corner when you're done.