The Translations page contains a list of more than 700 labels located throughout the front-end Print Store and Print Editor. The Translation Key, Default Value, User Value, and Action are located on this page.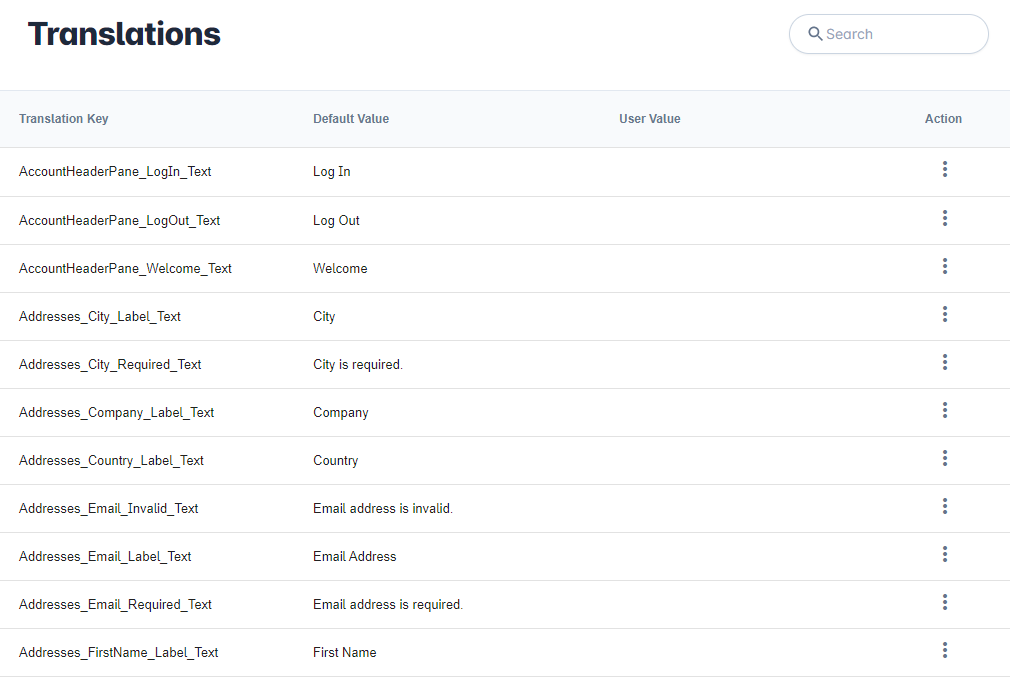 Change Default Values
From your Unified admin, go to Print Store>Settings>Translations.
From the Translations page, use Search to find the Translation Key you want to change.
Click Action/Edit to enter the new value and click Save.
Allow 10-15 minutes for server cache to refresh on your Print Store for change to be updated.