The Country List page allows you to hide selected countries from your available country list during Print Store checkout.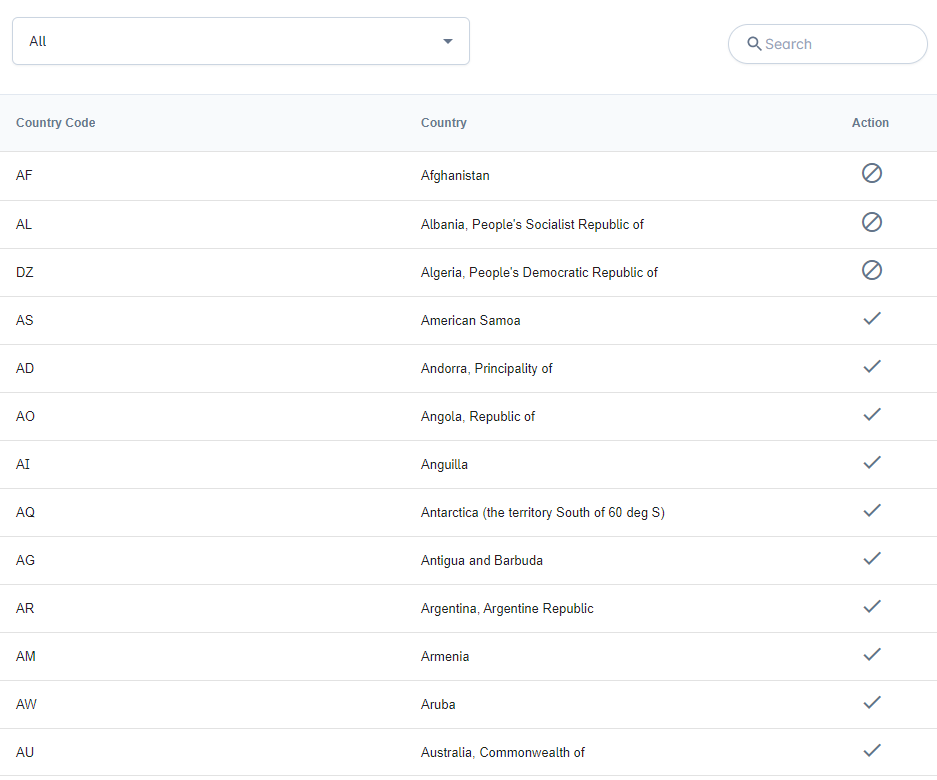 Enable or Disable the countries you want to sell to
From your Unified admin, go to Print Store>Settings>Country List.
From the Country List page, filter by Enabled Only or Disabled Only. You can also use the search to filter the list.
Disable countries by clicking the icon located in the Action column.