TaxJar is the leading technology solution for busy eCommerce sellers to manage sales tax, and is trusted by more than 15,000 businesses. We are proud to help businesses and developers spend less time on sales tax and more time growing the businesses they love.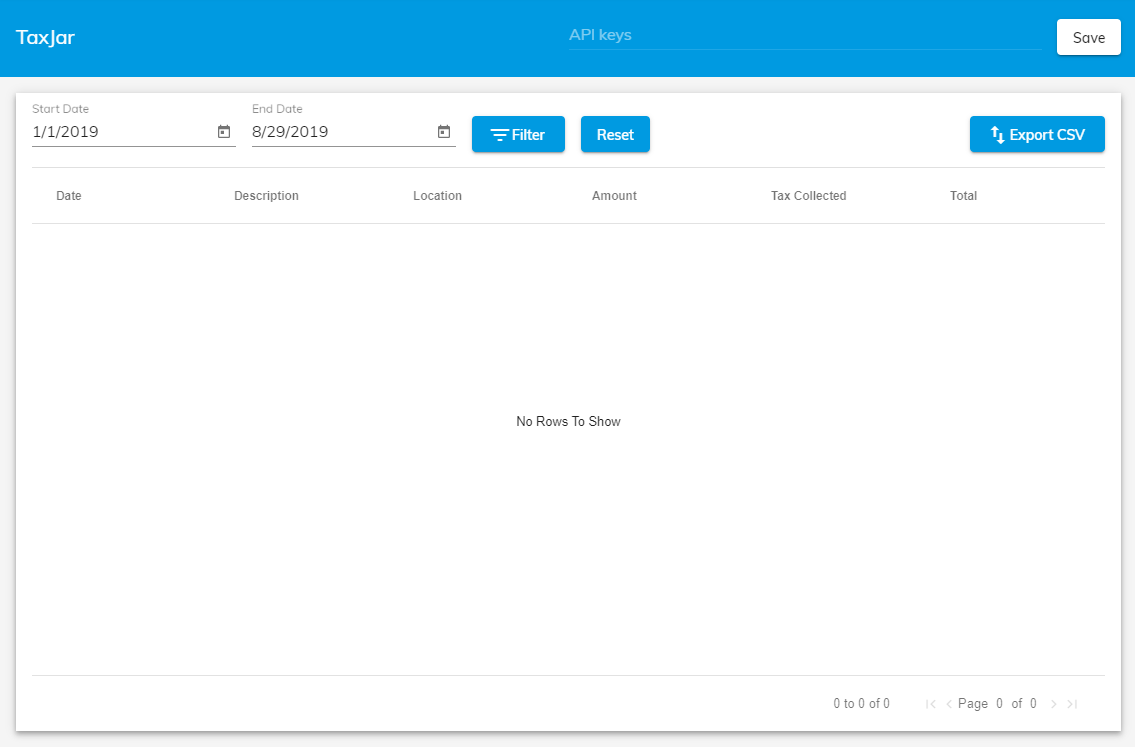 Activate Partner Integration
Sign up for an account at https://app.taxjar.com/sign_up
Fill our your information and continue
Select SmartCalcs API (For Developers) for your data sources
Continue to set up your Business profile and State nexus settings
Get your SmartCalcs API Token at https://app.taxjar.com/smartcalcs
From your Unified admin, go to Partner>TaxJar
Insert SmartCalcs API Key where API keys are indicated on top bar
Click Save.
TaxJar is now integrated and manual tax settings in PrintNow will not be used.
TaxJar has reporting built in on their website or you can go to TaxJar settings in PrintNow to generate reports by Start Date and End Date and Export CSV for your needs.