PrintNow created a changelog to make it easier for our customers and contributors to see precisely what notable changes have been made between each release (or version) of the platform. A changelog is a dedicated page on PrintNow which contains a curated, chronologically ordered list of notable changes that will be updated on a monthly basis since the June 01, 2019 release.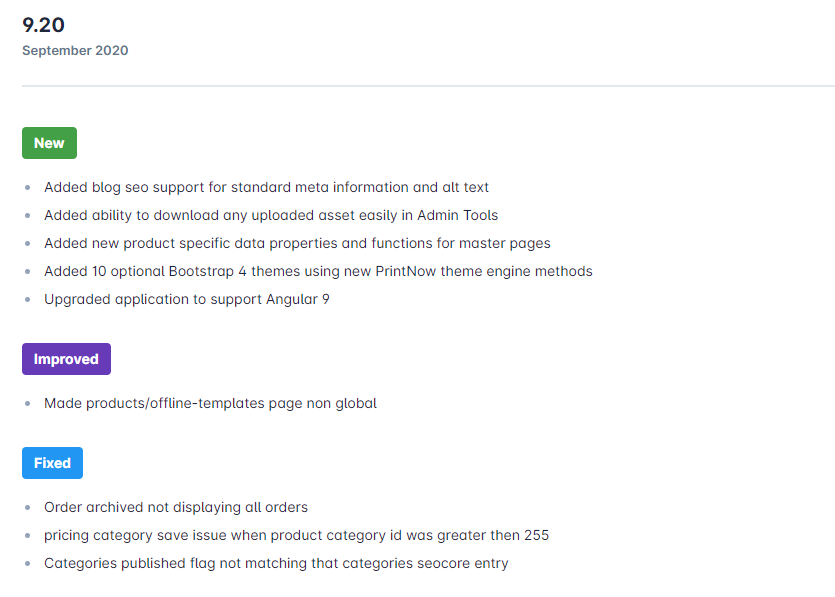 Activate Partner Integration
From your Unified admin, go to Settings>Changelog.
The label on the sidebar shows date of last update (YEAR.DAY.MONTH)
ChangeLog is typically updated by the 1st of each month.