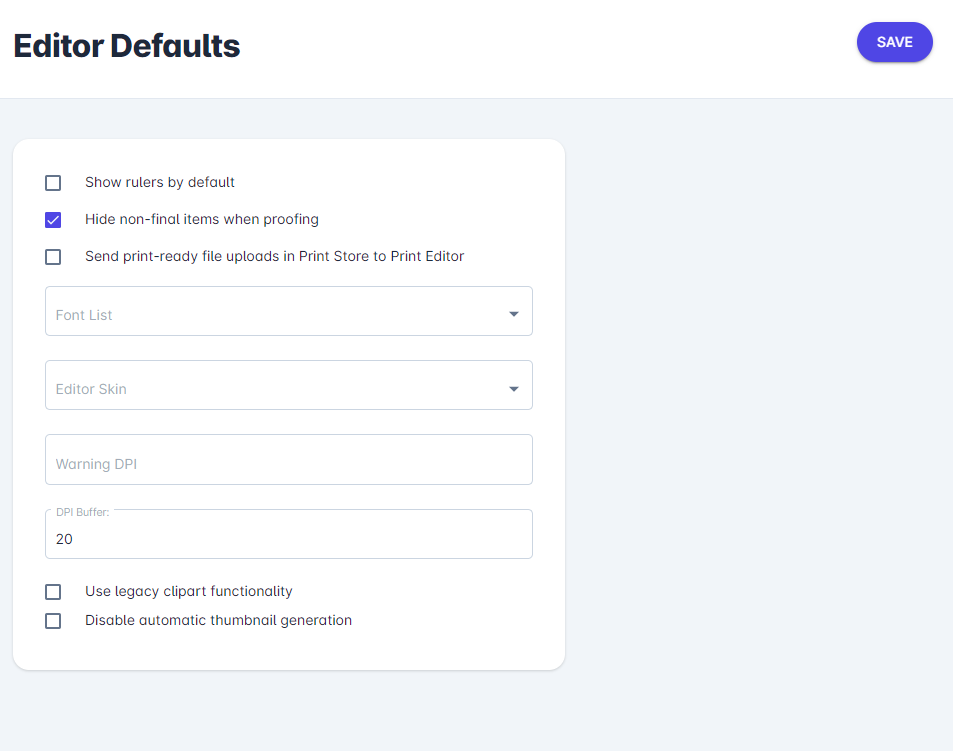 Editor Defaults is the page dedicated to settings that are at the Print Store level. All changes are global for the root or subdomain being configured.
Editor Defaults
From your Unified admin, go to Print Editor>Settings.
Settings
Show rulers by default

Toggle rules on or off

Hide non-final items when proofing

When toggled on the proof view in Print Editor will show just printed items only

Send print-ready file uploads in Print Store to Print Editor

Toggle rules on or off

Font List

Define you default font list that will be used when "Load company fonts" is used on the product level.

Editor Skin

Used when developing custom Print Editor skins.

Warning DPI

Set the default DPI. Base Pricing has Target DPI that will override Editor default.

DPI Buffer

Allows flexible DPI. A setting of "50" for instance would allow 150% zoom value before the warning will be shown.

Use legacy clipart functionality

When toggled on clip art can be replaced like a regular image placeholder.