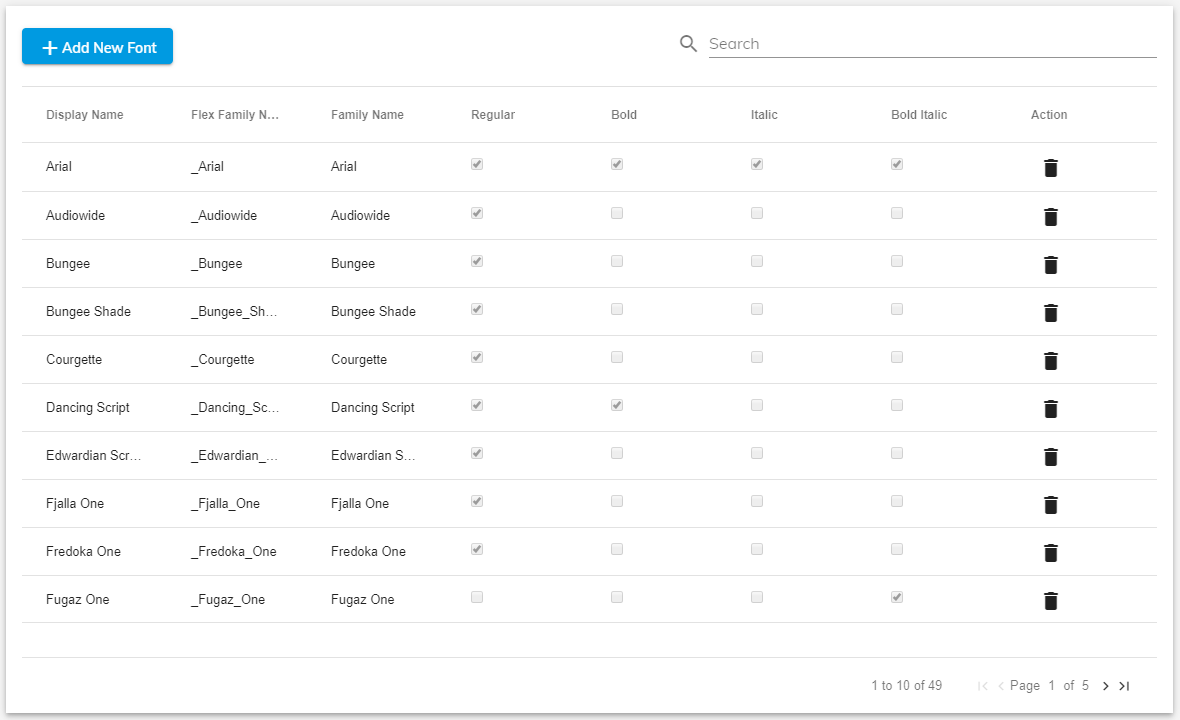 Fonts can be uploaded and assigned to templates to give your customers options for changing the text in the Print Editor. Font's must be TrueType Fonts. Fonts can be uploaded in sets that can contain one of each of the following: Regular, Bold, Italic, Bold Italic. You're not required to upload as a set but for some basic fonts, it makes sense to so the users can use the text controls to bold or italicize without having to select each font separately.
Add New Font
From your Unified admin, go to Print Editor>Font Files.
To add a new font click the +Add New Font button.
Enter a Name on the font that will display in the font drop-down list within the Print Editor. This doesn't have to match the actual font name and provides a way for you to change it without alternating the actual font files.
Click the Select File button and find the appropriate font. Continue if you're making a set.
Click Save to upload.
Your font should display in the main library at this time.
Assign Fonts to the product template
To assign fonts to the product template go to Print Editor>Products.
Select the desired product template, click the action icon, edit, and go to the Print Editor tab as screenshot shows.
Select the Fonts dropdown under Template Assets and toggle on the desired fonts.
Click Save to save your changes.
Preview changes to check the product template to confirm it works as you expect.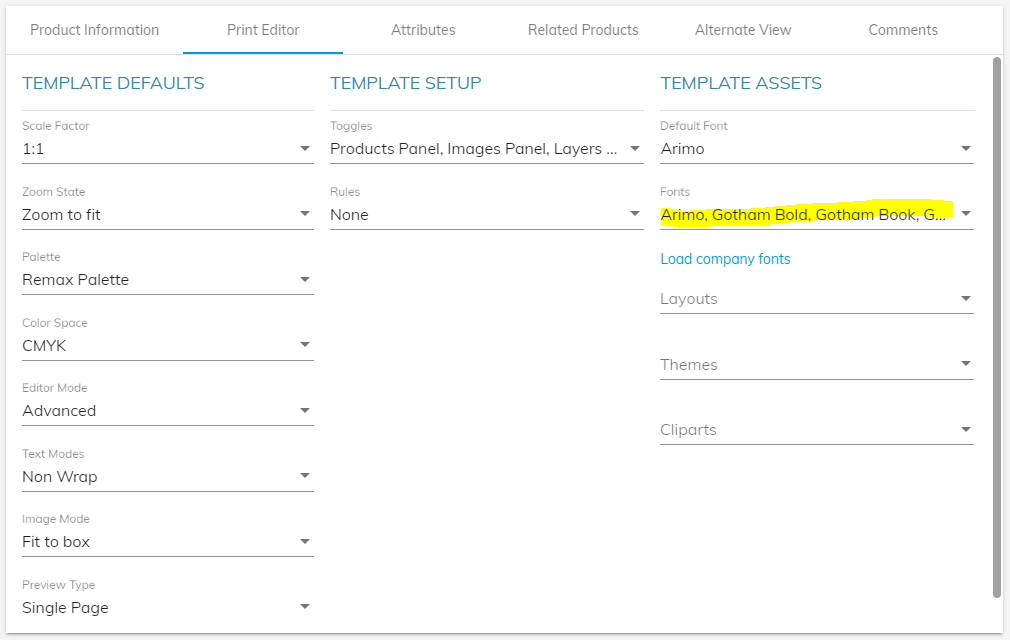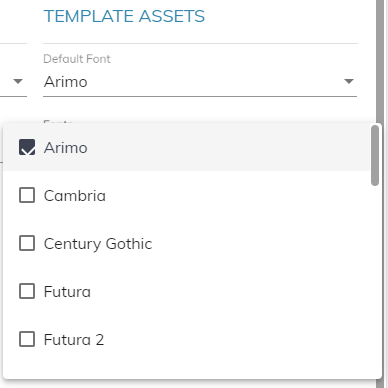 Define default Font List
To assign a default list go to Print Editor>Settings.
Select the Font List dropdown and toggle on the fonts you want to be part of your default list.
Click Save to save your changes.
Now when you Assign Fonts to the product template from the steps above you can click "Load company fonts" to automatically assign the default list and add or remove items to save time.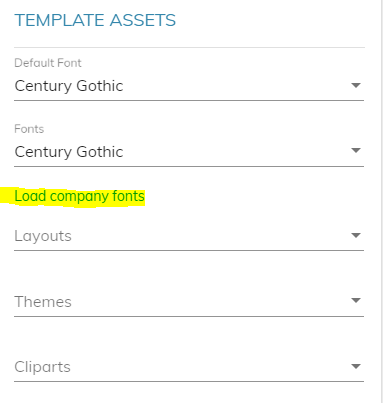 Test Fonts
Before using your fonts in production it's your responsibility to test them properly. PrintNow can't guarantee that all fonts will work properly as there are many factors that go into font making and the rules are different for online use. We recommend testing each font by making a template with a grid background and comparing the Print Editor view to the print-ready PDF. Check to make sure there are no positioning issues using the grid as a reference point. Fontlab.com as tools for both making and troubleshooting fonts if you want the best tools available to get the most out of your font management.
Deleting a font
It's important to note that deleting a font only removes that font from the lists in PrintNow. if you have products, projects or orders using that particular font they will be used unless they are resaved with a different default font.