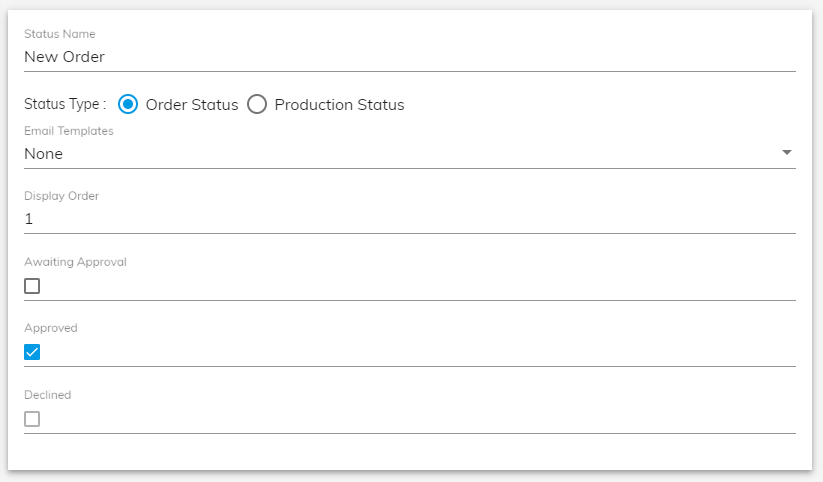 In addition to the preset order status settings, you can create custom order status settings of your own, assign them to email notifications. For example, you might need a custom order status for orders such as "Order in Progress" or "HOLD-Order Revisions," or for a status that is specific to your needs. You can create a descriptive name for the custom status, and assign it to the associated order state in the workflow.
From your PrintNow admin, go to Settings/Order.
To edit an existing order status click Action icon and Edit.
To add a new order status click Add Order Status button.
Enter description name for Status Name.
For Status Type use Order Status type for now as Production Status is not being used at this time.
Email Templates are selected from templates created under Stores/Email Notifications.
Use a Display Order that makes sense from the time a order is placed until it's completed.
Awaiting Approval, Approved, & Declined are all specific order option types used for order approvals specifically.