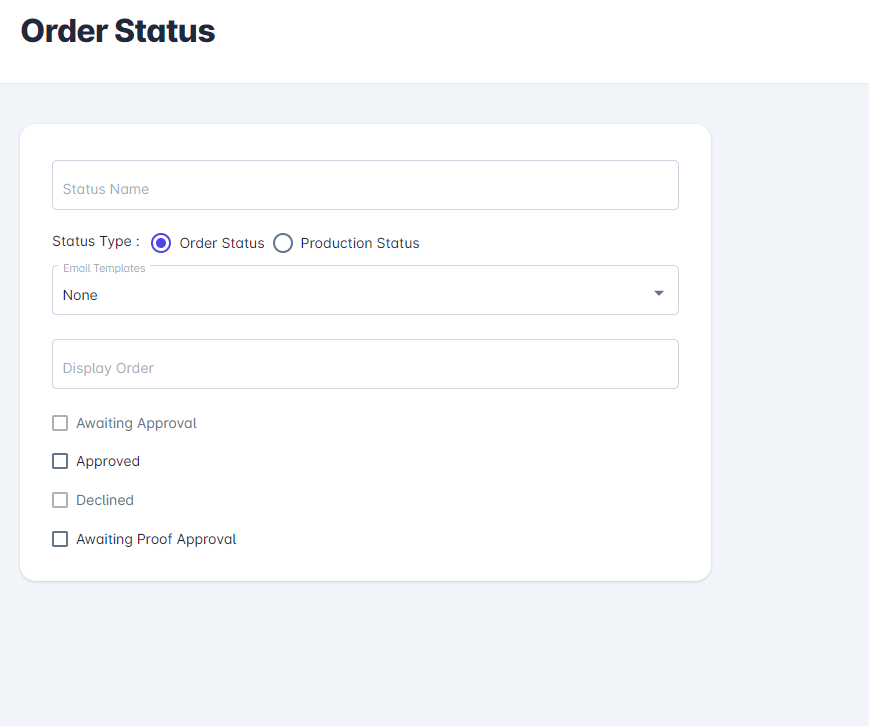 In addition to the preset order status settings, you can create custom order status settings of your own, assign them to email notifications. For example, you might need a custom order status for orders such as "Order in Progress" or "HOLD-Order Revisions," or for a status that is specific to your needs. You can create a descriptive name for the custom status, and assign it to the associated order state in the workflow.
From your Unified admin, go to Print Store>Settings>Order Status.
To edit an existing order status click Action icon and Edit.
To add a new order status click +Add Order Status button.
Enter description name for Status Name.
For Status Type choose from either Order Status or Production Status
Email Templates are selected from templates created under Stores/Email Notifications.
Use a Display Order that makes sense from the time a order is placed until it's completed.
Awaiting Approval, Approved, & Declined are all specific order option types used for order approvals specifically.