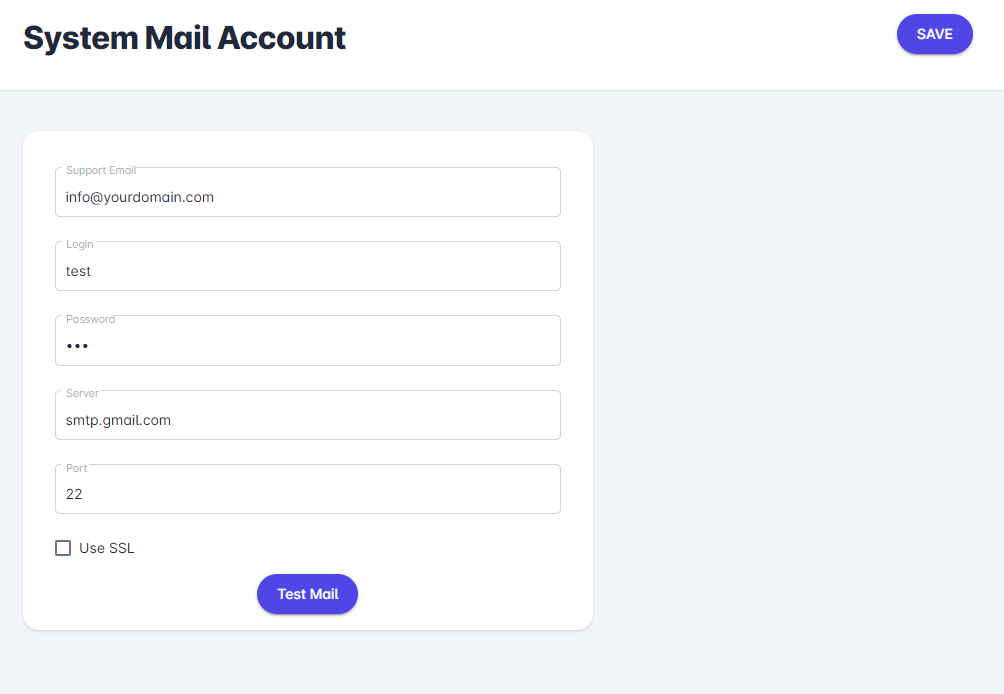 The system mail account is used to process all Email Notifications set-up on your Print Store. Any email provider can be used that allows SMTP access. The most popular email client is gmail and the Server is smtp.gmail.com, Port is 587, and Use SSL is enabled. If your using gmail specificly you will need to enable "Allow less secure apps" in your gmail account for 3rd party email processing.
From your Unified admin, go to Print Store>Settings>Email Account.
Enter the email you set up to use with your Print Store.
Enter login credentials supplied
Enter password.
Enter SMTP server address
Enter Port number.
Enable SSL if supported.
Test Mail:
Use the Test Mail feature to verify emails are processing correctly.
From

Enter the from email address. Can be the same as you entered for the support email.

To

Enter the To email address that you have access to check.

Subject

Enter the Subject like "test1 email".

Body

Enter optional body text

Send

Click Send. Check the email address you sent the email to. If the credentials are correct the email will be received and your system mail acocunt setup is complete.