For every unique tag (key word or key phase) in your system there is a unique page in your system. Users can enter into a tagged page from a Google search, searching within your site bar itself or clicking a link on your site . When doing so all your products across your categories that match that result are listed on that page. In addition all attributes are listed to make it easy to filter the results and find the product or products that interest that particular customer.
Add Tags
From your Unified admin, go to Print Store>Tags.
Name: a key word or key phase.
Browse by: If you want to list some of your main tags on the left side bar you can enable what ones here.
Friendly URL: the URL that appears for that tag
Published: Toggle on to publish your tag.
Sidebar: Enable or Disable Sidebar.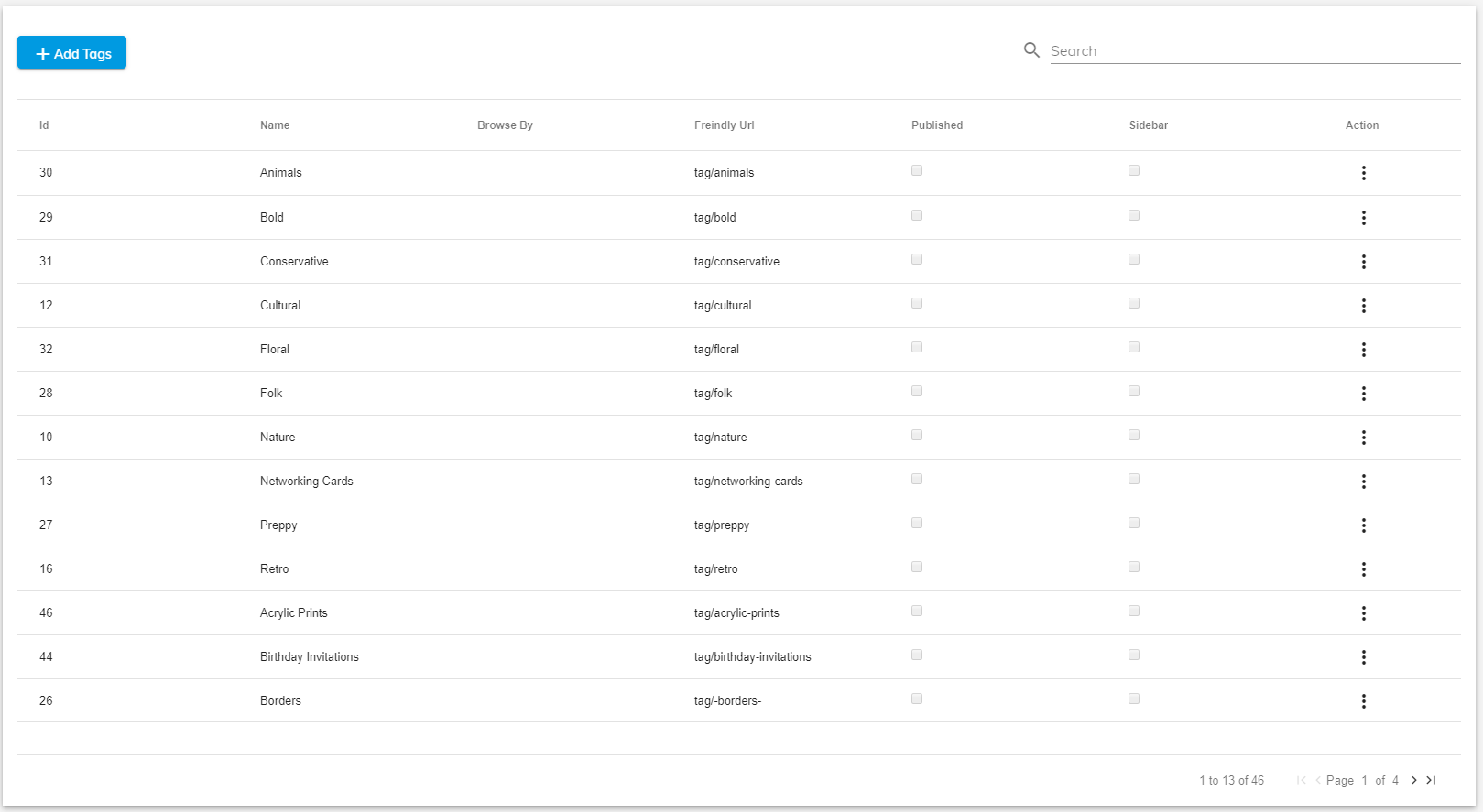 Now you're ready to assign tags to products.
Assign Tags to Products
From your Unified admin, go to Print Store>Products.
Click Actions Icon and View/Edit on product row.
Select Tag item on right column
Click "+" button to add tag
Continue adding tags that apply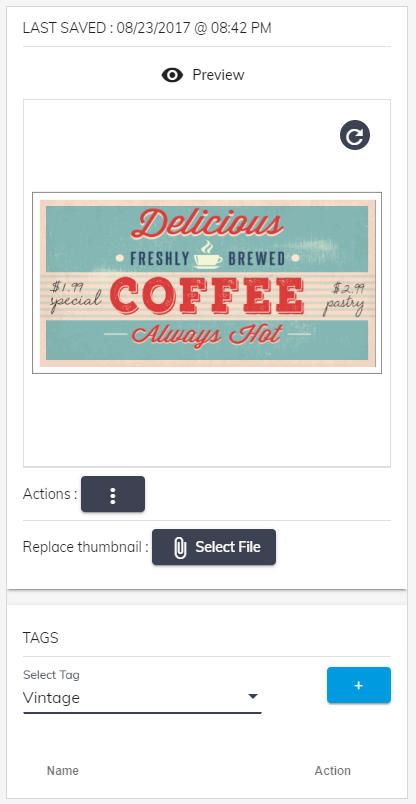 Tip
Note: You can also add tags in bulk by exported a product list and modifying in Excel or Google Docs.